Think Safe, Work Safe, Be Safe


​​Wright Company is proud to be part of ISNetworld, Avetta and NCMS because Improvement in Safety is a Continuous Process.

We place value on proactive, preventative measures like training and written programs. 



ISNetworld's functionality gives Hiring Clients the ability to measure key performance metrics while promoting transparency, clear communication and sustainable operations. By identifying contractors who meet both client-specific and regulatory standards, Hiring Clients are able to drive sustainable performance improvements while lowering costs and strengthening relationships with their contractors.  

ISNetworld helps identify potential gaps in written heatlh and safety programs to drive continuous improvement.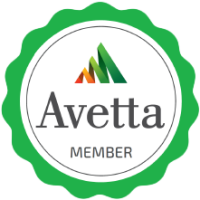 Avetta provides a cloud-based supply chain risk management platform. Our global solution is uniquely designed to connect the world's leading organizations with qualified suppliers, driving sustainable growth. 

​​
National Compliance Management Service (NCMS) assists their clients, the oil & gas operators, in the contractor qualification process. ... The "Client-Required Drug & Alcohol" Division of NCMS is designed to provide auditing for our clients (Oil & Gas Operators) specific requirements.